THE PEACE OF BLOOD PEACE: THE ONLY PLACE WHERE THE BLOOD SHOULD BE A TRANSFUSION STATION
There are people who do not say much, but prove their humane attitudes by concrete actions. Jozef Pupala from Čierny Potok has a handshake like a lumberjack, but his heart is like a Gemer meadow. The lifelong credo of this convinced pacifist, anti-fascist and humanist is that blood should only flow at transfusion stations, and therefore he has donated blood an incredible 175 times during his lifetime. Today, when he should be on a well-deserved rest, he organizes blood samples at Gemeri and leads the local organization of the Slovak Union of Anti-Fascist Fighters. So we quickly agreed and agreed that an event called the "Peaceful Drop of Blood" should be part of the United Nations International Peace Forum we are organizing in September. Hospitals today report a lack of blood, so we believe that we will at least contribute a little to overcoming the unfavorable period.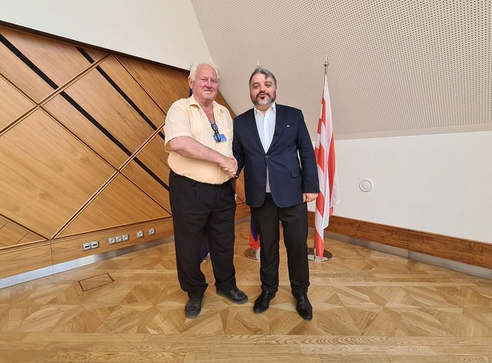 Source: Facebook by E. Chmelár

You can still support the whole event by contributing to our transparent account below, and together we will make sure that Bratislava is not the seat of the warlords, but the place on which the peace proposals are based. We thank you.
https://www.transparentneucty.sk/?fbclid=IwAR1PvuxN1m1BggOXul6Uqn2IXDTW9XuDc4Jf3FaohiHpNlOwXjWqfgJerj8#/ucet/SK2409000000005180236071